Digital Marketing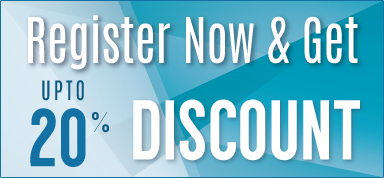 The Digital Marketing Scenario has completely changed over last 2-3 years leading to Newer Job Opportunities focused on leveraging multiple channels like Search Engine, Email, Social Media, Content & Affiliate Marketing.
These New Generation Marketing Channels have potential to benefit business in the following ways:
Meaningful Engagement with Prospects/Existing Customers: You now have multiple options to Generate More Leads, Encourage your prospects, clients and followers to take a particular action like Website Visit, Seek more product/service information, Provide Feedback & Buy the same without being INTRUSIVE i.e. Making irritating phone call, Shooting Sales Mailer that is deleted before being read.
Increase Audience Reach: Make your business visible across the world to targeted audience at fraction of the cost & effort associated with traditional media.
Ensure Level Playing Field: Regardless of Size, any small/new business can now compete with larger ones using a carefully done Digital Marketing Strategy.
Reduce Campaign Costs: Business now have an option over and above Television, Newspapers & Yellow Pages etc. to reach their potential customers – that too at cost to suit every budget.
Easy to Measure Results: Unlike traditional methods, Digital Marketing takes the guesswork out of measuring campaign results allowing you to quickly change what's not working and improve/enhance results.
Get Access to Real Time Results: Depending upon your campaign type, you can see how the ads are faring and Get varied visitor information at the touch of a button.
Viral Marketing - Leverage your existing Content: Using Digital Marketing, Your Content: Email, Article, Whitepaper, product/Service Ad can be shared online using click of a button enabling your message to be shared incredibly quickly at minimal/fraction of cost.
To fully utilize Digital Marketing Channels, Experienced Sales & Marketing Staff at all levels, Public Relations Professionals, Social Media Specialists, Business Owners, Brand Managers need to learn Best Practices and their application in real life business scenarios.
Due to extensive depth associated with each of these Digital Marketing Channels – Companies now look to hire specialized Entry Level Staff (0-2 Years) to manage their various web properties under the guidance of manager/department head.
As such, Freshers (Graduates/Post Graduates with 0-2 years work experience) can get themselves trained on Digital Marketing Best Practices and get an entry level job to kick start their career.
Some of the Digital Marketing Entry Level Profiles include:
Digital Marketing Executive, SEO Executive, SEM Executive, SEO Interns, SEM Interns, Digital Marketing Intern, Internet Marketing Executive, Internet Marketing Experts, Internet Marketing Intern, SEO Trainee, SMO Trainee, SMO Executive, SEO Analyst, Digital Marketing Trainee, SEM Analyst, PPC Executive, PPC Analyst.
How Can We Help:
As a leading professional development company worldwide, KnowledgeWoods aims to make different stakeholders in Sales & Marketing Department & Freshers Formally Trained in Best Practices in Digital Marketing and Leverage Best Practices at workplace by:
Delivering Weekend/Weekdays Public Workshop to Enhance Competency in line with Best Practices for Digital Marketing.
Design, Develop & Deliver Customized Digital Marketing Training featuring Case Study specific to particular industry vertical/work scenario.
Corporate/Customized Training:
Need to organize In-house / On-site Training Programs leading to Competency Development in Digital Marketing - Write to us at: corporate@knowledgewoods.com.
Target Audience:
Experienced Professionals working in a Sales, Marketing, Advertising, Public Relations, Reputation Management or Social Media Job Profiles within an Ad Agency, Company, Government organization or Non-Profit organization.
Freshers (0-2 Years Work Experience) looking for an entry level opportunity in the field of Digital Marketing
Startup Entrepreneurs and Independent Consultants also stand to benefit immensely from this training program.