Categories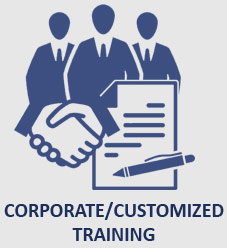 All About Six Sigma Certification: 6 Things to Consider
2023-03-02 18:00:35
The business implements the Six Sigma methodology to enhance its quality assurance and process management. Those who desire to study and use this methodology in their work are provided with training and certification programmes known as Six Sigma.
With the end goal of lowering variability and raising quality, the Six Sigma technique uses statistical analysis to locate and eliminate flaws in a process. Several levels of Six Sigma certification are commonly available, including:
White Belt: This level of certification offers fundamental knowledge of Six Sigma concepts and methods.
Yellow Belt: This level of certification offers a wide range of understanding of Six Sigma concepts and methods and examples of their use in commercial settings.
Green Belt: For those actively participating in Six Sigma projects, the green belt certification offers a deeper comprehension of the approach.
Black Belt: This certification level is for people who will oversee Six Sigma initiatives and provides in-depth knowledge of the technique and its use.
Master Black Belt: The most prestigious Six Sigma certification is only awarded to those with substantial project management expertise who have proven their mastery of the methodology.
Ultimately, obtaining a Six Sigma certification equips individuals with the abilities and information to promote process improvement and produce superior financial results.
Features of Six Sigma certification
Businesses utilise Six Sigma, a quality management system, to streamline operations and reduce errors. A Six Sigma certification formally recognises an individual's proficiency with the approach. The Features of Six Sigma certification are as follows:
Levels: There are various levels of certification for Six Sigma, from white belt to master black belt, each demanding a distinct amount of training and knowledge.
A decline in errors: The certification is based on the Six Sigma approach, centring on finding and removing errors in a process to produce a higher calibre product.
Tools and methods: The certification covers statistical tools and techniques, including control charts, Pareto charts, and hypothesis testing, to analyse data and arrive at well-informed conclusions.
Project-based: To earn a Six Sigma certification, candidates must complete a project relevant to their work and show how well they can use Six Sigma principles.
Industry-oriented: Industry-specific versions of the Six Sigma certification are available, such as Six Sigma for healthcare, Six Sigma for finance, etc.
Global recognition: Six Sigma certification is acknowledged worldwide, which implies it may provide work prospects for people in many nations.
Constant learning: Constant learning is necessary for Six Sigma Certification; it is not a one-time event but an ongoing learning and improvement process. As a result, people must constantly refresh their skills and knowledge.
ELIGIBILITY
As per the level of certification and the certification provider, different people may meet the requirements for Six Sigma certification. Nonetheless, a few standard conditions for Six Sigma certification eligibility include:
Education: Six Sigma certification typically has no particular educational prerequisites. Depending on the certification source, a high school diploma or equivalent may be needed.
Work experience: Most Six Sigma certification organisations demand that candidates have some job experience in a related industry. The required work experience can change depending on the certification level, generally between one and three years.
Training: Those who want to become certified in Six Sigma must complete the necessary training for their desired certification level. This training can be conducted in-person or online and is usually offered by a qualified Six Sigma training provider.
Adhere to Standards: Finishing a project is a requirement for Six Sigma certification. It is project-based and requires candidates to complete a project relevant to their line of work that proves their proficiency in using Six Sigma principles. The project needs to adhere to the standards established by the certification authority.
Exam: Most Six Sigma certification providers demand that candidates complete an exam to prove their knowledge of and comprehension of Six Sigma principles and methods.
It's crucial to remember that the qualifying requirements for Six Sigma certification can change based on the certification provider. People should therefore research the special certification's needs if they are interested in pursuing it.
Benefits of Six Sigma Certification for an Employees
Six Sigma certification has several advantages for employees, including:
Better problem-solving abilities: Those with Six Sigma certification have access to a structured method of problem-solving that can be used in any process or circumstance, which improves their ability to spot and get rid of flaws.
Efficiency Gains: Six Sigma accreditation helps firms become more efficient and effective, which boosts productivity and profitability by decreasing errors and improving processes.
Competitive Advantage: Six Sigma certification gives people and businesses a competitive edge in the market since it shows a dedication to quality and ongoing improvement.
Customer Satisfaction: Higher quality goods and services that meet or exceed customer expectations are produced because enterprises use Six Sigma certification, improving customer happiness.
Increased salaries: Employers value Six Sigma certification greatly, and those who hold it can anticipate earning more money than those who do not.
Professional Prospects: A Six Sigma certification can lead to professional progression prospects because it attests to the knowledge of a highly in-demand skill set.
Worldwide recognition: Because Six Sigma certification is accepted everywhere, holders can work and be credited for their proficiency in the approach anywhere globally.
Benefits of Six Sigma Certification for an Organisation
A company may have the following benefits by implementing the Six Sigma methodology:
Better quality: The Six Sigma technique strives to eliminate errors and unpredictability in operations, producing goods and services of a higher calibre.
Enhanced efficiency: Six Sigma approach can enhance efficiency by streamlining procedures, cutting waste, and eliminating errors. This improves productivity and lowers expenses.
Customer satisfaction is improved via the Six Sigma technique, which strongly emphasises satisfying customer wants and requirements.
Competitive advantage: Businesses that use the Six Sigma approach have a competitive advantage in the market by offering high-quality goods and services and boosting productivity and efficiency.
Making decisions based on data: Six Sigma technique uses data analysis to find areas for improvement, leading to data-driven decision-making.
Constant improvement: The Six Sigma approach is a continuous improvement process which enables organisations to continuously find and eradicate flaws in their operations and enhance their workflows, leading to constant improvement.
Employee Involvement is increased through the Six Sigma approach, which offers training and development opportunities.
An organisation may benefit from applying the Six Sigma approach to improve quality, efficiency, customer satisfaction, competitive advantage, data-driven decision-making, continuous improvement, and staff engagement. These benefits boost an organisation's profitability and long-term success.
6 Things to Consider for Six Sigma Certification
A quality management certification programme called Six Sigma has grown in popularity recently. It is intended to assist businesses in enhancing their procedures and end goods, cutting expenses and boosting client happiness.
Given the rising demand for Six Sigma credentials, it's critical to comprehend what it includes when deciding whether to pursue this certification.
Here are six factors to think about when determining whether Six Sigma Certification is appropriate for you:
Level of Certification: As was already noted, there are various levels of Six Sigma certification, each with a distinct focus and set of prerequisites. Identify the level of certification that best fits your current role and professional objectives. This is your most crucial factor, demonstrating the knowledge you want to acquire from this certification.
Cost: Depending on your organisation's needs, the price per individual or project team member for a Six Sigma Certification might range differently. You have to do thorough research regarding the cost benefits. To obtain certification by the IASSC or ASQ (American Society for Quality), an exam must be taken after the coursework period.
Time Commitment: Earning a Six-Sigma certification takes dedication and commitment because there are various belt levels involved, from white belt level 1 to black belt level 5, each with its requirements, such as the number of hours students must spend in a classroom learning about quality improvement methods like Lean Manufacturing and Design Thinking, among other topics covered by frameworks for process excellence and continuous improvement. The time needed to become certified will vary greatly depending on the path you choose—whether it's self-study or instructor-led courses—so be sure that whatever you decide fits into your lifestyle.
Prerequisites: Depending on the institution one chooses to enrol in, conditions may be necessary before beginning any coursework leading up to achieving their desired Six Sigma Level; some schools require students to have specific educational background/experience qualifications, while others don't necessarily need anything more than being able to commit themselves fully during the duration programme itself. Therefore, be aware of these potential roadblocks when researching alternative institutions.
Career Benefits: Obtaining Six Sigma Level certifications typically opens up more employment prospects for people due to their enhanced knowledge base and recognition among businesses that value highly educated employees. This could entail better pay, job titles, promotions, and other tangible rewards for those seeking to enhance their careers by obtaining more qualifications.
Training provider: While many businesses give Six Sigma certification training, do your research to identify a dependable company with a proven track record of achievement. While selecting the trainer, it would be best to ensure that you will get good knowledge and a reputable certificate to benefit you in your upcoming events.
Conclusion
Six Sigma accreditation is valuable for people and businesses looking to enhance procedures, reduce errors, and boost productivity. It is a widely used methodology that gives people an organised way to approach problem-solving and aids businesses in becoming more competitive. Improved problem-solving abilities, enhanced productivity, a competitive edge, improved customer satisfaction, higher wages, and chances for professional promotion are just a few advantages that come with Six Sigma certification. Six Sigma accreditation assists people and businesses in achieving long-term success and sustainable growth by continuously enhancing processes and aiming for quality.
---