Categories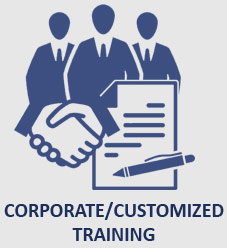 Benefits of PMP Certification for Project Managers
2023-03-09 11:22:08
Project Managers who have PMP Certification, Companies are willing to pay high packages for them due to the great demand for their services—being certified as a Project Management Professional (PMP) might give you a competitive edge over another job in today's fast-paced corporate environment.
A 20% hike in salary for becoming a certified PMP is expected. The Project Manager will quickly prove that they have the abilities and knowledge necessary to successfully manage projects by earning the PMP certification, which is widely recognised.
PMP certification can help professionals stand out and increase their earning potential. Additionally, PMPs frequently find it simpler to advance in their careers or obtain new employment. Making a bid for a project may help someone stand out. Moreover, obtaining a certification shows that a person is dedicated to improving themselves professionally.
The project manager receives assistance from Knowledgewoods through the PMP Certification course, enabling them to succeed professionally and earn a hike in their salary. As we all know, obtaining the PMP Training in Noida will increase the opportunities available to project managers.
Therefore, Knowledgewoods guarantees their candidates to train them well by providing more assignments, teaching them how to handle their work more effectively, and possessing a thorough understanding of how to manage a team, demonstrate leadership, deal with risk through risk management training, and develop and implement strategies that will benefit their organisation. We focus on the key elements that will be advantageous in the present and the future.
Project Managers
Project managers are disciplined, focused individuals with passion and creativity and know about teamwork to create initiatives that are sure to succeed. Their pay will grow by obtaining the PMP Certification, advancing their abilities and career.
Through their project management experience, project managers start, carry out, and finish projects in various sectors. They have the creative minds behind some of the most brilliant goods, services, and procedures, from mobile apps to the opulent structures of foreign cities.
Because they possess various skills, project managers can approach each assignment in a distinctive and calculated way. The ability to use project management expertise to support an organisation's capacity to learn, succeed, and evolve during a project sets them apart most.
PMP Certification
A designation offered by the Project Management Institute is PMP (Project Management Professional). You stand out from the crowd by earning your PMP certification in Noida. In several international organisations, PMP specialists can be found in project leadership roles. You have to put in much effort to achieve PMP certification. Though challenging and requiring extensive study, the PMP certification exam is worthwhile to pass. If you invest much time and money in obtaining a PMP certification in Noida, you should know that it has many benefits.
PMP Certification Benefits for Project Managers
The PMP certification benefits people who wish to work in project management or want to show their dedication to the industry. You can go through the benefits of the certificate to have a clear picture. Additionally, the accreditation can assist companies in identifying applicants who have the requisite abilities and expertise to be successful in project management positions.
Optimum Compensation and Earnings
Project managers hold one of the highest-paying professions in the world. As we know, there will be greater demand for Project Managers in the upcoming days, and to attain a good income, every project manager must know about Project Management thoroughly. Meanwhile, they can enhance their management process and CVs by taking the PMP Certification course, which will help them earn more income and knowledge.
Acknowledged Worldwide
Project Managers can communicate in the international project management language once they have a PMP certification. We'll provide them with the best training tools to improve their communication skills. So, you won't have to worry about learning new methods when working in other parts of the world because it is widely accepted and recognised. All across the globe, your skills will be helpful.
Hike in Salaries
Increased compensation as a percentage is among the most important perks of taking the PMP exam. In the world, millions of project managers are employed each year, and those with higher qualifications have up to 20% more money than those who did not pass the exam. Since nothing can dispute your experience, your PMP certification serves as proof. So, what are you waiting for? Grab this opportunity from the reputation Knowledgewoods certificate training centre.
Massive Demand for Skilled Project Managers
Project Managers recognise how demanding and beneficial is the training and experience to earn a PMP certification. Thus project managers who have qualified for the PMP exam are always in demand. The need for project managers with PMP certification is rising. Improve your career opportunities by taking the PMP Certificate course.
Added value in CV
Any CV would benefit from having PMP certifications. It extensively expounds on your capacity for learning and the abilities you developed during your education. A PMP certification is equivalent in this regard. A PMP certification can help your resume stand out to employers worldwide looking for candidates. Include this in your CV and become a much stronger candidate when you apply for new jobs because it will significantly strengthen your CV.
Industry and Functional Crossing
Every business needs excellent skills in project management, whereas each sector needs project managers, and if a business is ready to hire one, it can get more and more organised. A professional who has earned a PMP certification can work in various companies. All areas will benefit from the knowledge and abilities learned over three to four years.
Lack of PMP Certified Professionals
A lack of certified PMPs persists even though numerous people take this exam daily. Even though the world's economy is flourishing, only one million qualified PMPs exist. As a result, PMP certification has gained more recognition on a global scale, and holders are given preference when applying for project management positions.
Wide Ranging Professional Network
Professionals in PMI's network are always available to help one another. You can connect with like-minded experts in project management by joining the PMI, notwithstanding the membership fee.
Develop Fresh Skills
The ideal scenario is that you will have invested thousands of hours in training to improve as a project manager by passing the exam and finishing the necessary coursework to get a PMP certification in Noida. You would pick up on details about the field you may have overlooked. The most fantastic way to acquire any skill is by doing, and the training needed offers that.
Show Dedication to Your Profession and Commitment
It shows devotion to the profession to complete a certification requiring much time and effort. This dedication is highly regarded in the professional world, and businesses value it.
Increase the Opportunities for your Career
Finding employment will be simpler for you.. You can stay current in the field by getting the certification course. To hire a highly skilled and competent project manager, businesses will be in line. Project Managers will expand their opportunities throughout the world.
Utilise Fresh Approaches
You can introduce new project management methodologies within your firm with personnel who have earned the PMP certification in Noida. This might result in more effective project outcomes.
Conclusaion
Many businesses, including tech start-ups, neighbourhood non-profits, and building projects, employ project managers. This is understandable considering how abundant opportunity, room for advancement, and career fulfilment exist in project management. It enables experts of every rank to work on initiatives that give them the capacity to influence the world.
Earning more money than individuals without project management degrees doesn't hurt. As the project economy grows, there is a rising need for enthusiastic project managers with a creative streak. With project management training programmes and credentials that open doors to a better future, PMI is pleased to support people as they advance their professions.
All they need is the PMP Certification program from a reputable institute.
Knowledgewoods provide the best training for PMP to Project Managers. We believe in providing quality services in the best packages. So that the candidate will benefit more throughout their journey, our Live Sessions, Mock test, and Practical knowledge will help you to implement them into your profession. So, what are you waiting for? Improve your CV while mentioning the experience of PMP Certification from the Knowledgewoods best learning programme.
---