Categories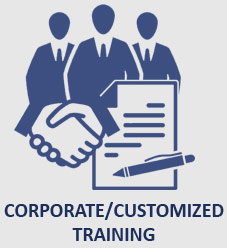 Concept of Leadership in Project Management
2023-03-02 15:34:55
Project management oversees a team's activity to complete all project objectives within the established parameters. It aims to provide a finished product that meets the client's purposes and modifies the client's demand to achieve the client's goals effectively. But to finish the work correctly and in a managerial position, we need a project manager with the leadership qualities necessary to meet the client's objectives.
In this article, we'll talk about leadership in Project Management. Despite being one of the most crucial roles on the project team, leadership needs to be more frequently understood in general and project management. You must define leadership in project management if you want to operate a more successful project.
Knowledgewoods concentrates on the most crucial aspect of project management, namely leadership because this trait will strengthen the character of the person who can manage a team and the work at hand smoothly.
Every project needs a leader to finish it successfully, and the leader must possess the traits to make their work more straightforward and productive. The finest leaders know how to manage their teams and have basic plans for dealing with even the worst situations.
Project managers will benefit from Knowledgewoods assistance in learning the techniques and approaches that will enable them and their teams to operate precisely and efficiently. Since they will be managing the project and need leadership to cope with various situations, they must acquire training from a trustworthy source.
They will receive assistance from Knowledgewoods project management programme with mock exams, live sessions, one-on-one question sessions, case studies, and real-world scenarios. Our curriculum not only gives them the knowledge they need but also advances their professional careers.
It is now generally recognised that individuals in a wide range of professions can benefit from having a basic understanding of project management. A young student working on a science project can succeed with the aid of project management abilities, while a corporate leader can resolve interpersonal conflicts.
What is Leadership in Project Management?
"Where a man stands in times of difficulty and controversy, not where he stands in situations of ease, is the true test of a man." – Leadership
Leadership in Project Management refers to a project leader as someone who oversees a project, but it only scratches the surface of the job. Project managers are in charge of many project management responsibilities with leadership. They put together the team, created the plan, and managed resources to keep to the timeline and stay within the budget.
The art and science of leading a team to complete a project are discussed. When a project leader draws people together to work towards a common objective, the team can do more than any one person could. Project management may be lucrative and challenging at the same time. Therefore, it is the Project Manager's duty to act reasonably.
Role of Project Manager in the Concept of Leadership in Project Management
The project manager is the one who needs a leadership trait to function and handles their task correctly. They will learn about the attributes of leadership from Knowledgewoods training. Meanwhile, we focus on how to plan, oversee, and develop the functions associated with their professional work.
Here, project managers must develop, maintain, and manage the projects. They choose which projects to work on, when the project begins and ends, who will be hired, how the project budget will be collected, and when the finished product will be available.
Duties/ Responsibilities of Project Manager
The project manager oversees daily project operations and is a major point of contact for all stakeholders. In addition to identifying and resolving issues to assist in problem-solving, the project manager's other key responsibilities include:
Defining the project's goals and objectives;
Establishing the project's scope;
Deciding how much time to devote to each project;
Prioritising the most crucial tasks;
Estimating the scope of work and the resources needed for it;
Evaluating and improving strategies;
Ensuring that all developers have access to resources
What does a project manager do for a company?
Planning, scheduling, overseeing, and coordinating project operations are the responsibilities of project leaders in organisations. They create and keep open a line of communication with stakeholders. Ensuring all parties involved know what must be done and that projects adhere to corporate objectives.
Leadership in Project Management: Its Importance
Effective planning, task coordination, project oversight, motivating team members, and making crucial choices are just a few of the many responsibilities under the umbrella of leadership in project management.
To ensure success, project management requires strong leadership. Other crucial project manager leadership abilities include in team confidence and increasing productivity:
Interpersonal Competence
For compelling and convincing interactions with team members, project directors need interpersonal skills such as effective questioning, listening, and speaking techniques.
Experts in project management concur that more vital skills among project managers are a significant cause of failed projects. Since communicating with stakeholders will be a large part of your job as a project manager, you must become a master of interpersonal relations to take the initiative.
So, through Project Management training from Knowledgewoods, the project manager will increase their interpersonal competence skills, which will benefit them throughout their Project Management process.
Creating Energy and Keeping a Positive Attitude
The most crucial project manager leadership traits are boosting team members' spirits and displaying optimism even in dire situations. Assuring teams that there will undoubtedly be a solution regardless of how pressing a case may be, is the core objective of project management and leadership.
Meanwhile, we will train our candidates to motivate their teams and be oriented towards their work.
Honesty
Honesty should be a part of project manager leadership abilities when establishing moral standards and encouraging open communication. To increase confidence among clients, members, management, and other stakeholders, project managers should adopt honesty and integrity as two fundamental leadership qualities.
Decision-Making
The decision of what has to be done to improve processes and address issues is ultimately made by the project manager. Therefore, a crucial aspect of leadership in project management is the project manager's capacity for making informed decisions.
One of the vital project manager leadership abilities that directly affect the success of a project is decision-making. To thrive in their careers, all ambitious project management professionals should become adept at making decisions.
Making decisions is the most critical aspect of every organisation, and every organisation has its leader's decisions. Thus, the candidates will learn how to handle scenarios and how to think about the entire organisation through our project management course.
How Leadership quality brings a change in a Project Manager's life?
Finding project leaders you respect who have experience and have led projects in ways you admire is a fantastic place to start. It is advised to seek a mentor because they can give a level of dimension to the process that no amount of reading will ever be able to match.
Another thing to do is to keep in mind these essential ideas, which may be thought of as a leadership exercise. By putting them into practice, you'll build your leadership capabilities.
Observe the Space
Spend time investigating the difference between using trade tools to navigate and lead others. In the traditional sense, leadership inspires a group of people to unite and strive for excellence. Simple concepts and challenging exercises, but well worth the time and effort.
Reframe your issue
The team, not the project, is the problem. The challenge you encounter is team development, not project execution. The team will take care of the initiative if you look after them and make sure you create and establish the ideal environment.
Allow the group to define your position
Pre-post-mortem your leadership position. What would you say about my work when this project ends and we are successful? Ask your team. If you pay close attention, you may hear many of the essential components of high-performing teams.
This question will elicit a flood of significant responses, from agreement on the project's aim to treat team members concerning ensuring fairness and even accountability to setting high expectations and refraining from micromanaging. Make a note. As a project leader, these comprise the essential elements of your job description.
Train Your Team to Communicate
An inability to negotiate the tidal wave of emotions, biases, opinions, and agendas that permeates all of our group talks is one of the significant performance killers, according to my extensive observations of teams who struggle to perform. Spend some time honing your facilitating techniques.
Train Your Teams to Make Decisions
Teams either succeed or fail based on how they handle crucial decisions, frequently irrevocably during moments of truth. Additionally, while supporting the creation of efficient decision-making procedures, improving your team's communication skills, as described above, is also crucial.
Helping a group create efficient decision-making procedures is challenging given the complexity of collective decision-making, including our propensity to rely on our own specific prior experiences and unintentionally impose our biases on a decision choice. A process is necessary. Find the one that works for your business or team.
Leaders Connect, and Everyone Communicates
Your team members are neither tools nor machines. Great leaders at all levels try to engage their teams in a more intimate conversation than status updates and reports. They take the time to interact with team members and, when appropriate, try to learn about their goals and even personal hobbies.
Why it's Important to Have Both Leadership and Management Skills?
Project managers need to be a hybrid of leadership and management skills from the descriptions of both roles. It takes leadership abilities to motivate your team and have a vision for the project's success. Project management, however, also has a lot of managerial components that fall outside the jurisdiction of leadership—for instance, setting up workable schedules, maintaining a budget, and hiring vendors and outside contractors.
One could see a project manager as having numerous hats to wear. The finest understand this and frequently switch between leading and managing during the day, doing whatever is necessary to advance the project. They assist everyone by leading the example for the group.
Conclusion
The project management concept of leadership is crucial. Project managers are responsible for project management, and each project manager needs to possess strong leadership skills to manage a team. When team leaders show them the right path in the right direction for professional advancement and personal accomplishment, the team will be more motivated.
The project manager will benefit from Knowledgewoods assistance by receiving training in a beautiful way that makes it simple for them to pick up on areas where they fall short while having excellent skills. Their career will be helped, and they will be able to advance inside their organisation with the help of this project management course training.
---