Categories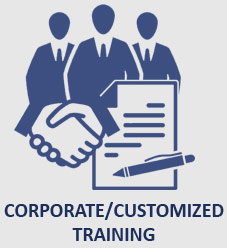 How Can I Obtain Project Management Experience for the PMP Certification?
2023-03-16 18:24:46
The project management certification that is most generally recognized is the PMP Certification. The PMP credential now demonstrates project leadership experience and expertise in any working method, including predictive, agile, and hybrid approaches.
Since you want to know how you will get Project Management experience for PMP Certification, in that case, you're at the right place if you've spent time organizing, supervising, or managing a project! You are qualified for PMP training. However, by this point, you might think you need a lot of PMP experience and can only apply if your position is "Project Manager." Yet, that is untrue.
You may apply for this position if your work necessitates some form of project management. PMP application experience examples include any work title that involves project management, including supervisor, assistant project coordinator, team leader, etc.
By gathering the following documents, you can demonstrate the appropriate experience:
The projects you have overseen, including a description of the roles, duties, and timeframe.
Documents describing your education list the school and the required hours.
There are numerous stages to a project; if you have expertise with any of these stages, it is relevant experience.
You must establish the project's timeframe and goals in the initial phase.
The planning phase is the second stage. Here, it would be best if you created the project plan.
The action phase is the third phase, often known as the execution phase. The client's needs carry out the strategy.
The monitoring phase is the fourth stage. The project is supervised here, and any deviations are corrected.
The closing phase of the project is where a final report on the outcome is made.
What Qualifies as Project Management Experience?
As previously noted, the PMP certification experience criteria might be anything you have worked on as a project manager. You must wonder if earning a project management certification without prior experience is possible. But the response is no. The experience portion of the PMP application samples has demonstrated that it is one of the most challenging tasks.
Nonetheless, there are situations when the job title does not imply serving in a project management role, but the job description does. In this situation, you must assess your contribution to the project and go further to learn the numerous PMP project management experience components.
Finding out about any experience with PMP certification is best done by:
1. In your past experiences, seek positions that have allowed you to manage projects.
2. Look for any project management experience from volunteer work.
3. Examine your current duties to see if you have any project management experience.
4. If you have extra project management tasks and responsibilities, this is where you can find more time for project management.
These sample project descriptions for PMP applications are crucial resources. Keeping a log of your work is beneficial when filling out the form if you want to pass the PMP exam. The candidates ought to keep track of their efforts. Project management is necessary at every stage of the project.
The following are some examples of PMP experience that can be used to meet the PMP work experience requirements:
Organizing: A project manager sketches the project's scope, schedule, and resource allocation at the planning stage. After that, they distribute the task to other people or groups. Planning a project can be done manually or with software. A Gantt chart, for instance, can be used to visualize a project correctly.
Leading: Whether you've had the team leader position or are now in it, you play the role of the team's visionary. This could serve as one of your application's PMP project experience examples. It is your responsibility as the team leader to inspire the team members to perform at their peak. Your primary responsibility is maintaining a people-centric perspective while managing the team's effectiveness.
Execution: If everything is planned out in detail, execution may start. Most of a project's time and effort is spent on execution. Many things could be done at once during this phase to complete the project. The most crucial component of PMP examples of project management experience is this.
Managing time: Time management is one of the most crucial project management abilities. The project must be designed and carried out to be finished before the deadline. If adjustments are necessary, they can be completed quickly. To plan well, each project step must be given the appropriate amount of time, and extra time must be allowed for unforeseen circumstances, poor management, and human error.
Finance: Budget monitoring is a project manager's most essential competency. As a project manager, you must have the skills to stick to the budget and allocate adequate resources for each step. A project manager's biggest failure is running out of money because of extravagant spending.
Documentation: All project-related actions must be documented by the project manager. The start and conclusion dates of each procedure, as well as the percentage of completion, should all be recorded by the project manager. This kind of documentation can also serve as a future guide and aid in preventing errors. To make this process simpler, there are numerous project management tools available.
Maintenance: Project management entails monitoring the project, bringing it to the plan, or making necessary revisions to keep it on schedule. One of the essential parts of project management is getting rid of barriers and keeping the budget and schedule on track.
How Can I Get Project Management Experience?
Finding a position with the title of project manager where you are responsible for managing projects is the best method to gain expertise in project management. If you cannot locate sufficient experience hours to apply for the PMP exam, you can go through various portfolios to find something close to experience.
To uncover any buried PMP experience samples throughout your career, you should first:
Document your work: If you are sick of reporting it daily, see it as gathering comprehensive career data. If you have been documenting your daily tasks, you have a thorough list of all the tasks you have completed.
To maintain an excellent work-life balance, keeping a record of your work might help you stay disciplined. You also gain the advantage of keeping track of all your activities, which you may utilize to accurately complete the experience samples on the PMP application.
Volunteer: The PMP application form accepts volunteer initiatives that you have organized. By volunteering, you can see if you are up for any tasks. Give whatever assistance to your business and include this in your applications.
Network: You will undoubtedly obtain leads for project management if you have a network of networks. Every career, not just project management, requires networking. You've probably heard that since man is a social animal, people need one another to exist, especially in the corporate sector.
Think about your sector: There are corporate rungs and ways project managers can provide their services in every business. The software or consulting industries are the ones that project managers can enter with the slightest difficulty. Consider joining these sectors if you want to begin as a project manager.
Begin from scratch: There are few openings for junior project managers since businesses often prefer experienced project managers. Hence, search for chances to oversee a portion of a project within more significant projects. You can advance to managing smaller projects once you've gained sufficient management experience and demonstrated your value. Also, you can go to more substantial projects once you've gained expertise in smaller ones.
Own native: Conducting projects in your business that you came up with is a good career turning point. The cherry on top would be if this endeavour were relatable to the company method to improve your management abilities to lead your own.
Disregard job titles: The job names are irrelevant to the PMI, as was previously stated. You have successfully managed the project if you have delivered a good or service to the client. Just make sure you can provide references for the project and the collaborators.
Get a CAPM credential: The Certified Associate in Project Management (CAPM) credential gives you more chances to advance in the industry.
Career Opportunities that Provide Project Management Experience
There are specifics with project management responsibilities without the project manager title, so keep that in mind if you're looking for a new job or want to switch fields. Think about positions like:
Personal Assistant: Personal assistants are masters of organizing. You'll improve your time management and organizational skills and work on projects requiring pr project management duties.
Enterprise Analyst: Business analysts frequently have to gather requirements that end up in a project or assign duties while a project is being carried out.
An event planner: The project manager and event organizers spend much time organizing and coordinating. Every event will resemble a project in some way. Events have a band opening and end; a budget, a scope, and coordination are narrated to bring them to life.
Office Manager or Administrator: These positions have many duties, most of which benefit a project manager. Excellent organizational and communication skills and the capacity to plan and carry out more complex activities are necessary for this position. Also, you'll probably oversee modestly in that needing management expertise, just like the other roles outlined here.
Coordinator for Training: The advantage of being a training coordinator is that you can manage your projects larger. Training is frequently a requirement for participation in big projects, enabling you to work on them. It is possible to create a depart group or training plan as a project that calls for abilities like those project managers.
Experience gained through involvement: The crucial query is how you acquire that expertise. You can fulfil a project leadership role in several ways without notification.
Experience in the workplace: Seek out opportunities to gain project leadership experience within your own company. If you still need to start working on a project, you can quickly join one without being a project manager. You can still be considered a project manager if you help with execution, monitoring, and controlling.
Why is Project Management Experience so important?
The most excellent approach is learning any industry's specifics and day-to-day operations, which provide you with an experience in that field. The requirement for project management experience to apply for the PMP examination reveals much about the value of project management experience.
Make sure! Lack of experience will not justify not taking the exam; the abovementioned methods can help you find the necessary knowledge and expertise in PMP classes and lead you in the most effective manner possible.
Conclusion
Each time you inadvertently manage a project, your career experience will count as project expert experience; project management is a broad position necessary for various businesses. Without realizing it, you possess essential project management knowledge, even if you have never managed a project. If you don't, you can still enrol in a PMP certification course that offers PDFs, other resources, technical aptitudes, and official certificates to help you become a competent project manager.
If you still need clarification, contact a knowledgewoods expert for a free consultation on your career prospects!
---