Categories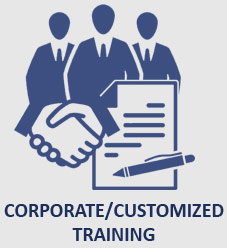 How Does Project Management Activity Work? What Actions and Tasks Were Involved?
2023-03-15 13:51:22
Project management uses information, skills, tools, and strategies to execute projects to particular specifications. The key to comprehending project management is to recognise an issue, formulate a plan to address it, and then carry out that plan until the problem is resolved. It may seem straightforward, but each procedure step involves much work.
The people who oversee project management and related activities are known as project managers. Project managers must communicate with their team members. However, some project managers need help collaborating with the team to gain project management skills. To address this issue, KnowledgeWoods offers PMP Certification courses, which enable participants to improve their skills and qualify for pay increases of up to 20%.
Moreover, they can easily handle project management activities. In this Blog, we will learn about project management, the activities of Project Management, and What actions are required in project management activities.
What are Project Management Activities?
The amount of effort that alters a plan for suitable outcomes is referred to in project management as "activities." The way to identify and record the tasks that can be completed to produce project deliverables is through activities in a project.
Project activities are broken down into several smaller tasks that must all be completed for the project to be completed. You must be familiar with the phrase "activity" if you have ever worked on a management plan. Although the nature of project activities could seem obvious, you should be more aware of their importance when making suggestions. A well-planned series of actions could distinguish between a failed and a successful concept. When you write a plan, the contributor will always want to know how you propose to complete the project.
The main advantage of this procedure is that it breaks down work packages into scheduled tasks, which serve as a foundation for estimating, planning, organising, carrying out, monitoring, and managing the project work. The project is carried out in this manner.
The Project Managers deal with the project management activities. Let's know about the Project Managers to understand Project Management Activities better.
Project Managers are in charge of managing projects. To develop projects that are guaranteed to be successful, project managers must be disciplined, goal-oriented, passionate, and creative. By earning the PMP Certification, they can enhance their skills and career and increase their compensation.
Project managers begin, carry out, and complete projects across various industries thanks to their experience in the field. From mobile apps to the significant buildings of foreign cities, they have inventive minds responsible for some of the most excellent products, services, and processes today.
Project managers may approach each task initially and strategically because they are skilled in various areas. The thing that sets them apart the most is their potential to leverage their knowledge of project management to help an organisation's capacity to grow, succeed, and change throughout a project.
The PMP certification is crucial for project managers to get a salary hike, excellent educational opportunities, and career opportunities. It can help professionals stand out from the competition and increase their earning potential. Additionally, PMPs frequently find it simpler to advance in their careers or obtain new employment. Making a bid for a project may help someone stand out from the crowd. Moreover, obtaining a certification shows that a person is dedicated to improving themselves professionally.
How does Project Management Activity work?
The Project Management activities will be conducted in a dynamic environment. There will be many changing dynamics in each project, no matter how big or little. That's how things work with beasts. It is also your responsibility as the project manager to be informed of these activities and comprehend how they affect the overall success of your project.
Some of the essential Project Management activities to be aware of are Listed below:
Resources Management
In Project Management, the first and foremost activity in which Project Managers have to work is Resources Management. It involves developing and managing people's physical resources, endurance planning, estimating, and acquisition. A team leader is essential in helping members with their talents.
In addition to everything else required to carry out the tasks you've planned, resources include people, technology, space, and money. First, ascertain the availability of the resources before you can allocate them to a project. The word "resource availability" describes the details of the facilities that are accessible to you, the timeframes on which they are allotted, and the circumstances under which they are available.
The Project Manager must check the management of resources thoroughly. But project managers need to gain this management because they need to learn how to handle this process. For that, we recommend that Every Project Manager attain the PMP Certification course from Knowledgewoods, which will open up many opportunities for the Project Managers.
Scope Management
In this stage of the planning process, a list of precise goals, outputs, activities, expenses, and timetables is established and recorded. This documentation aids the development team's focus and productivity scope statement and offers help in choosing whether to make configuration modifications while the process is still running.
Communication between team members must affect adequate scope management to be successful. As a result, everyone knows the project's scope and can work together to develop the specifics of how the strategic objectives will be met. To ensure that the planned completed project serves the interests of all stakeholders, the team member should obtain approvals and permits from various parties throughout the programme.
The scope statement introduces a novel concept for any business undertaking.It gives managers a road map for effectively assigning tasks, scheduling work, and budgeting. It helps teammates focus on shared goals and forbids initiatives' development, particularly complicated ones, far beyond the specified vision. These benefits help all parties understand the program's implications.
Control of the Estimation Process
The estimated activity control calculates the number of work periods required to finish each activity while utilising the supplied resources. The main benefit of this strategy is that it anticipates the length of each task, which is an important consideration when creating a schedule. The resources evaluate the time required to complete jobs according to plans after the activity resources have been determined.
Project managers should include the development team in their timeline predictions because calculating duration estimations take a long time. To fulfil the organisation's goal on the designated dates and with timely delivery, the Planning Process and key stakeholders use estimated activity durations. You can plan a strategy using this period as a reference for your organisational goals.
Scheduling
Scheduling is keeping track of a project's tasks, results, and goals. A scheduled plan typically outlines the beginning and ending times, lengths of each work, and available resources. To excel at time management, projects must be designed well. With Scheduling Project Manager will get clarity, so a project manager must track the projects with scheduling activity.
Communication Management
With a solid project communication plan, it is possible to keep all critical parties informed of the project's present state of development. Lack of openness leads to ineffective, inefficient decisions that undermine the program's goals. Effective communication makes it simple to manage accessibility across all process aspects, allowing for the best judgements and effective policy execution.
Moreover, Project Managers must communicate with each team member, for which they need Good Communication skills and leadership qualities. And Suppose the Project Manager needs to have this quality. In that case, they must take a PMP Certification training course from Knowledgewoods, where they will learn how to manage the project efficiently and without failure.
Risk Management for Project
The act of identifying, evaluating, and controlling risks that arise during the design process to maintain the project on track and under budget is known as risk management. Anything that might impact your project's budget, performance, or schedule is a risk. Risk management refers to identifying, categorising, assigning, and making planning worries before they become problems.
Technology for risk management can help you keep track of potential risks. You can gradually cut costs by integrating a risk management strategy into your current goals by deliberately creating standard tools and training. To raise risk awareness, your firm can better understand the nature of risk as a crucial business concern by adopting its concepts and views.
You'll also learn about Risk Management in the PMP Certification Course, which will help you deal with the organisation's worst condition.
Management of Configurations
Configuration management in the project life cycle includes processes, deeds, tools, and methods. CM is concerned with a project's design, data, and other pertinent documents.
The management of software modifications, including their goals, plans, and methods, is referred to as configuration management. Increasing productivity while reducing error margins is the primary goal.
Monitoring and Preparation
Monitoring is a method that makes it possible to track performance. Top-level management can identify and address potential problems. Successful managers stay on top of ongoing tasks, handle issues quickly, and reach superior conclusions. This is challenging because of managing all tasks and activities, multiple files, and, most importantly, managing the team's personnel.
All team members are informed of deadlines and goals thanks to project tracking and planning. Planning for credibility is a result of the project. Making an informed decision depends on complete transparency. You can take a PMP certification training course to strengthen your process improvement abilities and knowledge of quality standards.
What Actions and Tasks were Involved?
Five critical tasks or actions make up a successful project. While doing so gives you and your team confidence that you are on the right track, it does not necessarily guarantee successful project management. The five main steps in the project management life cycle are below.
Initiating
Selecting an excellent idea is the first step in project management. In this stage, you and your team sketch a preliminary view and decide whether it is workable. Then you'll propose it for review and approval in front of team members, stakeholders, and clients after studying how it would be accomplished.
Planning
Planning is the second phase of a project management process. All project participants should clearly define the scope, timetable, and cost it has been given the all-clear. The typical method for this is visualising the project's scope, budget, schedule, and resource requirements. It's also important to remember that all project components could alter while the painting executed. When developing plans, it's essential to allow for some flexibility and anticipate the most likely area for change because deliverables could be delayed, unanticipated issues could arise, and resources could run out.
Execution
In the project management life cycle, the project launch and execution phase comes next. Things go into overdrive at this point. This is when the project work starts, as the name implies. Before you and your team can declare a project a success, several tasks and deliverables must be finished. First, you should have all the project's tasks and deliverables defined. You should know precisely what needs to be done, how it should be done, who needs to work on it, and when it needs to be done. The start of the project execution is when you are sure that you have all the data gathered and approved.
Controlling
From the beginning of the project until its conclusion, project management performance and control activities take place continuously. Managers and teams can use this activity to gauge project progress, compare it to their original plan, and ensure that everything is going according to schedule. Most project management experts believe they must put in little effort for this task. The situation is different, however. When you want everything to go smoothly, this is one of the most stressful parts of the entire project management process.
Closure
From the beginning of the project until its conclusion, project management performance and control activities take place continuously. Managers and teams can use this activity to gauge project progress, compare it to their original plan, and ensure that everything is going according to schedule. Most project management experts believe they must put in little effort for this task. The situation is different, however. This is one of the most challenging phases when you want everything to go smoothly throughout the entire project management process.
Conclusion
It can be challenging to manage a project. When attempting to manage a project successfully and efficiently, a variety of significant and minor aspects must be considered. Naturally, there will be difficulties. Getting the anticipated results is now easier to manage and more doable than ever with the right team, the right project management tools, and the proper project management approach in place. Now that you fully comprehend the principles and practises of project management, you may anticipate having a lot of successful and joyful project management experiences shortly. Moreover, Project Managers who need to improve their skills in Project Management can take the PMP Certification course from Knowledgewoods.
---