Categories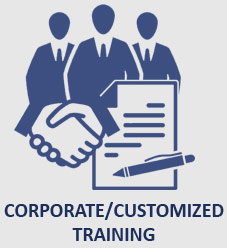 Top 10 Project Management Statistics You Should Know
2023-03-16 18:03:02
At some point in your life, almost everyone oversees a project, whether it be a corporate project or an anniversary party. No matter your field of work, project management is a crucial talent that is highly regarded in all business sectors. Staying updated with developments and technologies is essential, as the project management industry is continuously changing.
As we know, project management is now trending at the professional level. In contrast to previous years, project management will be more in demand in 2023. To fully understand the scope of this sector, it is critical to take note of the project management statistics. Project management will undoubtedly assist project managers directly, as is evident.
According to statistics, using the proper techniques and methods can help the organization expand quickly and with more rewards. Project management statistics abound, but we've selected the Top 10 to give candidates a thorough understanding of project management. These figures are based on a knowledgewoods study. You will learn more about the project due to these figures, allowing you to strengthen the areas where you fall short.
Project Management Statistics which you should be aware of:
So, let's start the analysis of project management statistics which you should be aware of:
1. Having good project management skills is a requirement; otherwise, more than 12% of organizations lose money due to poor project management:
Startups and smaller businesses must maintain revenue. But roughly 12% of organizational resources are wasted due to ineffective project management procedures. This can be decreased by using a proactive strategy and astute project management. To help project managers develop the necessary skills and lower the likelihood of poor project management, Knowledgewoods recommends that you enrol in a PMP Certification training programme.
2. Growing need for Project Management Software:
There is an increase in the need for project managers on aglobal scale. Not only the demand for project managers in India but also abroad, primarily in the US. Its market value was USD 5.37 billion in 2020, and by 2026, it is anticipated to have increased by a CAGR of 10.67% to reach USD 9.81 billion (2021 – 2026).
The data unequivocally demonstrate that the rising demand for project management software will raise the need for project managers who require a firm understanding of project management. What if certain project managers need more precise knowledge, though? They must then advance in their careers by enrolling in Knowledgewoods PMP Certification programme to meet any organization's evolving needs.
3. Following COVID-19, project management practices have changed.
Yes, there have been significant developments in project management methods since COVID-19. Everyone knows the world has changed from on-site work to remote and hybrid work. As a result, numerous modifications have been made to project management within organizations and in other fields.
Reveals that 58% of respondents agreed that Covid-19 had had a moderate or significant impact on their initiatives. Companies adopting remote and hybrid work methods necessitated a shift in their project management methodologies. Together, let's learn the new process from Knowledgewoods so that our project managers can quickly adapt to the new conditions and changes.
4. Stress from managing numerous projects affects project managers' performance
Multiple projects running at once have been found to make project managers agitated. In addition, they have to manage an entire team. A few project managers will be able to control the situation, but the majority can't handle the amount of strain. It is caused by a lack of information, a fear of taking on more risk, a lack of leadership skills, and other factors.
Project managers must be adequately knowledgeable about project management tools to handle pressure effectively and precisely while avoiding stress. Many different Project Management software applications are available, including Clickup, ProofHub, Notion, and many others. However, how will they learn about these technologies for the Project Manager? By completing the PMP Certification course, you can join our team and learn the appropriate methods and equipment.
5. Lack of knowledge of project management tools results in the Loss of an organization:
Only 77% of high-performing teams use project management software; the other groups are pressured to deliver on projects. The team using project management software will finish the project on schedule. Unmistakable proof shows that project management software significantly improves every project.
In fact, more than three out of every four successful project teams use project management software. Quality project management software makes it easier to collaborate on projects, measure progress, and conduct periodic analyses, significantly to boost project teams' productivity.
6. Team management is the most challenging part of the Project Managers
The most challenging aspect of project management is team management. What qualities are necessary for managing a team? Project managers must possess leadership qualities. But the question now emerges: Do all project managers possess leadership skills? Or do they have team management skills? No, is the response.
In many project managers' opinion, one of the most complex parts of their jobs is appropriately managing their project teams. Every team member has unique motivations and personalities that may conflict with those of other team members. Conflicts like these could escalate into problems for the entire team if there is effective Leadership.
Knowledgewoods will improve your leadership abilities and project management understanding by teaching you exemplary leadership qualities and motivating the entire team.
7. Half of the organizations require project experts to be certified:
According to statistics on project management, PRINCE2, SAFe, CAPM, and ITL are popular and generally recognized certifications besides PMP. The requirements for each of these certificates vary by industry.
If you want to grow in your profession, a certificate is required regardless of whether the firm asks for it. You can expect a pay increase of up to 20% if you complete the PMP Certification course and several employment prospects. You'll quickly grab these opportunities by just doing a certificate course.
8. The most desired aspects of digital PM software are integration, dependability, and simplicity of use, Project Managers must know about it
Several project management programmes available today provide customers with a wide range of capabilities. But according to 73% of corporate executives, reliability, usability, and integration ease should be the top three considerations when selecting a project management tool. You now know what to search for in the best PM software for your company. Each Project Manager must have a thorough understanding of the Project Management tools they will use for handling their projects and team.
9. Large Budgets results in Low Results
It's interesting to note that higher budgets are sometimes better for project management. Instead, the likelihood that the project would fail increases with a budget. 57% of businesses go over their allotted budget, and initiatives with costs over $1 million have a 50% failure rate. Planning projects effectively and keeping track of spending is the best way to save budget overruns under control.
Budget get is one of many factors that will help you achieve the results. The main elements depend on the Planning and how the Project Managers will execute the strategies uniquely.
10. Project Management Software Helps to Increase Good Communication among Team Members
It would be best to ignore a further significant project management statistic. It is a proven truth that prompt, open communication is one of the essential elements of a project's effective execution. Teams utilizing project management software with integrated communication tools have reported a 52% improvement in team communication, further improving transparency inside the firm.
What are you waiting for? By enrolling in a KnowledgeWoods. You may start building your exciting project management career with the certification course. How come Knowledgewoods? Because we promise to provide you with the best instruction, opening up a wide range of job prospects. It will enable you to meet your needs, which are everyone's fundamental requirements, as well as your family's obligations.
Conclusion:
Over the past few years, project management techniques have seen significant progress. Utilizing potent project management tools is now a requirement due to the introduction of new technologies and integrated solutions in the industry. Organizations must change with the times to preserve their competitive advantage and be leaders in their industry. A project management tool can expand functionalities by incorporating cutting-edge technologies that save costs and optimize benefits.
By streamlining your workflow and gathering all of your work in one place, a good task management and team collaboration tool can increase your project's likelihood of success.
Project management data reveals a crucial fact regarding recent changes in this rapidly expanding sector as we reach the first half of 2023. Project managers and companies need to use these precise statistics when implementing plans and making critical decisions for projects.
---