Categories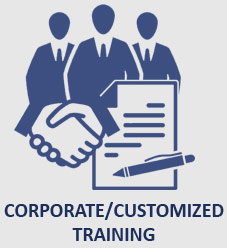 Which Certification is Better, PRINCE2 or PRINCE2 Agile?
2023-02-27 18:20:14
Project managers can have enormous job opportunities by earning a PRINCE2 or PRINCE2 Agile certification. But the question that now emerges is which one is preferable for managers so that they may quickly receive increments in their salaries and more employment prospects.
Through this blog, We'll provide you with a better understanding of the certification programme, which will help you choose the best certification course.
The PRINCE2 and PRINCE2 Agile certifications are excellent for your professional growth if you are considering a project management career. Project management methodologies and best practices have been developed due to project management techniques, significantly transforming how projects are executed and delivered.
The development of project management as a discipline has allowed people and businesses to use standardised procedures and expand their operations in the quest for effectiveness and customer satisfaction.
Leading businesses use PRINCE2 and Agile, two globally renowned project management methodologies, to ensure successful project delivery. Although the two were previously separate, the unique partnership of PRINCE2 and PRINCE2 Agile opens up new avenues for organisational success.
Those who practise project management also pose several queries. Meanwhile, these two certification courses will help the project managers resolve their queries.
What is PRINCE2?
The project management course addresses various project management topics covered under PRINCE2 certification. These topics include business case, organisation, transition, risk, planning, quality, and progress. The project management lifecycle also has responsibilities for making critical decisions at key points along the project development process.
For all we know, the 1996-released PRINCE2 represents a thorough development of project management techniques. The principles of PRINCE2 give practitioners advice on using project management techniques effectively and efficiently while maintaining product quality without going over budget, enabling on-time delivery, and meeting customer expectations, while simultaneously five ways of root c se lysis and requirements. It is founded on seven guiding ideas.
Why PRINCE2 Certification?
With over 1 million certified experts worldwide, PRINCE2 is firmly entrenched as the most widely used project management methodology.
The knowledge and abilities you get from PRINCE2 will improve your project management abilities. Also, having PRINCE2 will help you advance your career since many organisations require it from others. In actuality, 88% of project professionals claimed that PRINCE2 aided their professional development.
What advantages does PRINCE2 provide for your company?
Your projects will gain from your organisation's use of the PRINCE2 methodology if it has a common and consistent approach and a regulated and organised start, middle, and end.
Frequent progress reviews are done concerning the plan and confirmation of the object's continued viability. It is also noted that businesses that invitation tried-and-true project management techniques succeed more than those that don't. Moreover, 97% of decision-makers believe certification increases efficiency and boosts employee satisfaction.
What is PRINCE2 Agile?
Now let's talk about PRINCE2 Agile, which is simply PRINCE2 applied to an agile elegant. PRINCE2 Agile offers a supplemental project management strategy that includes helpful insight into Agile methods and practices for delivering products using Agile methodologies.
PRINCE2 Agile is a guideline for adapting PRINCE2 to an Agile setting. This package was developed for businesses and people who already utilise PRINCE2 but understand the advantages of using Agile methodologies. Because it applies PRINCE2 governance and project management aspects, but with an Agile flavour, it could be referred to as a "bolt-on" to PRINCE2 rather than a brand-new project management methodology.
Hence, PRINCE2 Agile Certification offers the best of both worlds regarding project management, making it a potent mix. As "the marriage of two frameworks that complete each other," it demonstrates how PRINCE2 and PRINCE2 Agile may function together. It is a hybrid strategy that blends the agility and responsiveness of Agile PM with the well-defined PRINCE2 framework of project governance, innovation, and collaboration.
Why PRINCE2 Agile Certification?
You can concentrate on project management and delivery since PRINCE2 Agile® integrates seamlessly with any recognised Agile methodology. Because it enables you to scale projects to your exact requirements, it is corporate-friendly because it allows for tasks to be delivered on time and consistently within deadlines.
PRINCE2 Agile increases stakeholder confidence by offering more tools for managing and responding to change. By doing so, PRINCE2 Agile gives practitioners the capacity to manage projects with both control and governance and agility and speed in a dynamic business environment.
PRINCE2 Agile Practitioner
Being knowledgeable and comfortable with the PRINCE2® framework and the Agile approach makes PRINCE2 Agile® reasonably challenging. Because of this, it is strongly advised that you finish the PRINCE2® Foundation and Practitioner course before enrolling in a PRINCE2 Agile® Foundation course, even if you can do so without any official qualifications. Applying agile principles to the PRINCE2 ® methodology will be simpler for you to perform the more understanding and trust you have in PRINCE2® elements. Moreover, if you completed PRINCE2 Practitioner first, you could skip the Foundation course and move directly on to PRINCE2 Agile Practitioner.
Difference between PRINCE2 and PRINCE2 Agile
Let's examine some significant points of distinction that will aid in better understanding these two approaches to project management utilising PRINCE2 and PRINCE2 Agile.
The critical distinction between PRINCE2 and PRINCE2 Agile is that the former refers to various software development methodologies used by development teams within an organisation. In contrast, the latter refers to a project management methodology.
The customer-focused project management methodology PRINCE2 provides a collection of concepts, strategies, and procedures to help project managers in an organisation working on a project defend their positions. The facets of PRINCE2 are based on a set of seven guiding principles.
On the other side, PRINCE2 Agile targets the supplier and the teams performing the job, whether or not they are a part of the project. Defining and prioritising requirements, developing, testing, and providing feedback in a continuous and recurring cycle of iterations enables teammates to work with the customers.
Which approach for Project Management should you pick?
There has been much debate about which is superior since its release. The response is arbitrary.
You must think about your business style, project objectives, and business reason before choosing between PRINCE2 and PRINCE2 Agile. Using an adaptive project management style that responds well to rapid changes is beneficial. Still, it is only sometimes required in today's constantly shifting and frequently unpredictable industry.
If you work in a controlled setting and your project doesn't require Agile approaches, PRINCE2 is the best choice. In non-agile business environments, PRINCE2 will be the ideal tool for managing your project.
Becoming certified in Agile will provide you with this if you are a new project manager who needs more understanding and experience of Agile methodologies and concepts or are working in an Agile project setting. Agile is the best option for project managers who require direction on adapting PRINCE2 ideas in an agile context.
Agile supports current Agile project delivery methodologies in various business situations but must be appropriate for your environment. If using Agile methods is necessary for a project, PRINCE2 Agile will offer a superior framework.
Is it possible to combine PRINCE2 and PRINCE2 Agile?
Although PRINCE2 Agile and PRINCE2 operate differently, they can work well together. You can combine the structure of Agile with the flexibility of PRINCE2 by adopting both in tandem for your project management.
It is recommended to earn your PRINCE2 certification first. With a solid knowledge base and comprehension, you can go on to PRINCE2 Agile. Given the complexity of the PRINCE2 Agile methodology, your progress will be substantially aided by your increased knowledge and self-assurance. The PRINCE2 Agile certification will only advance your understanding and increase your value as a resource.
To meet your professional objectives, Knowledgewoods provide a variety of project management courses. Contact our team to learn how we can assist you in taking the first step towards becoming a certified PRINCE2 or PRINCE2 Agile practitioner now.
Conclusion
The performance of PRINCE2 Agile and PRINCE2 is different. PRINCE2 is simply a means of carrying out the work on a project; the former is a methodology for managing a project. In contrast to PRINCE2, Agile is a way of thinking from which several techniques have developed, with Scrum being one example. AXELOS introduced PRINCE2 Agile in 2015 after realising that many people had trouble adapting PRINCE2 to agile projects.
In essence, PRINCE2 Agile is identical to PRINCE2 in that both methodologies are based on the same concepts, themes, and procedures. The critical difference is the direction that PRINCE2 Agile elaborates on, directing the usage of these elements for Agile projects.
Both PRINCE2 and PRINCE2 Agile use the same ideas, procedures, and themes. The only significant distinction between the two is how to adapt PRINCE2 aspects for an agile context covered in the PRINCE2 Agile guidance. Practitioners can benefit from the structure and direction of PRINCE2 projects and the flexibility and responsiveness of agile by applying an agile approach to a PRINCE2 project.
---