Categories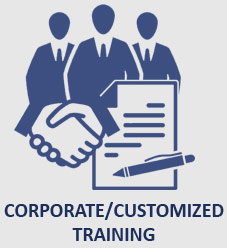 Which is Better, PMP or PgMP?
2023-03-01 12:50:51
When comparing the two, there is a critical distinction between the PMP and PgMP certificates. This is how a project and a program differ from one another. Contrary to popular belief, a program is not simply a lengthened version of a project. A project is a one-time endeavor with a clear, quantifiable outcome. The task of managing the entire project falls to the project manager.
On the other hand, a program is a collection of various projects delivered as a whole. Based on corporate goals and program objectives, the number of projects under a program change constantly. A program manager is in charge of managing the entire succession of initiatives that make up the program.
Through this blog, you will understand the difference between PgMP and PMP. Project Management Professional (PMP)® and Program Management Professional (PgMP)® are two titles in project management that are recognized internationally. Both certificates are given by the Project Management Institute (PMI).
It can be challenging to choose between pursuing PgMP vs PMP certification if you're beginning your career in a project or program management. This manual examines both designations and their advantages. Let's get started. To help you better grasp the PgMP and PMP certifications, we'll compare them side by side in this blog.
What is a PMP Certification?
The most widely recognized qualification for project managers is the Project Management Professional (PMP). If you match the qualifying conditions, you can pursue it whether or not you have project experience. You can obtain PMP certification by passing the PMP exam, which the PMI administers. The accreditation confirms your expertise among the best. The project management community will be informed that your project experience complies with PMI's international standards. Additionally, it demonstrates to potential employers your strong project management abilities.
It takes much effort to pass the Project Management Professional exam. You have 230 minutes, which is how long it takes to learn how to solve a Rubik's Cube. You must respond to 180 questions, including five pretest questions (which, in all honesty, is more challenging). Three domains—people, processes, and the business environment—will be the main emphasis of the inquiries.
Do you intend to earn your PMP certification? If so, enrolling in an online PMP certification course is preferable. You can study online at your speed and convenience from home.
Characteristics of PMP Certification
The following are some characteristics of the Project Management Professional (PMP) certification:
With over a million candidates already certified, it is the world's most popular project management certification.
Candidates for the PMP certification have demonstrated project leadership skills that match PMI's international requirements. They can work on projects in many industries.
Professionals with more than three years of project experience are eligible for this qualification.
Cost of PMP
According to PMI, the PMP exam costs $555 for nonmembers and $405 for members. Joining PMI is beneficial if you intend to take the exam. Student members pay $32 instead of the $119 yearly membership price. When you join PMI, you may take advantage of member-only discounts on other examinations, have access to the PMI job sites, and save money on the PMP.
Basic requirements of PMP
All aspiring PMPs must complete 35 "contact hours" of formal project management training. The certified associate in project management designation is an alternative.
You can earn official contact hours by using the following methods.
Licensed Training Partners for PMI
Academic programs at colleges or universities
Programs supported by employers
Training businesses
Programs for distance learning with a course evaluation
When applying for PMP certification, you must demonstrate that you have amassed 35 contact hours by listing the educational institutions you visited, the courses you took, and the total number of hours you were required to complete.
While a four-year degree is optional to pursue PMP certification, it does lower the amount of professional experience that must be accumulated. A minimum of 60 months of nonconcurrent project management experience is required of applicants with bachelor's degrees. The minimal experience required for candidates with four-year degrees is 36 months.
You must give PMI the following information when submitting your professional experience:
A timeline of the projects you oversaw.
The accurate title of each project.
Its duration.
Your roles and responsibilities.
The number of team members.
The budget.
A brief explanation of the project's goal.
A list of the final project deliverables.
PMP Exam
Project managers' actual work is reflected in the PMP test. People who have obtained PMP certification wrote and vetted each question on the test. The test is approved following American National Requirements Institute 17024 and International Organization for Standardization 9001 standards.
One hundred eighty questions make up the exam, which is broken down into the three project management categories of people (42%), process (50%) and business environment (8%). Each domain is further broken down into tasks, such as managing conflict, involving stakeholders, and providing the advantages and value of a project. Multiple-choice, fill-in-the-blank, hot area, multiple responses, and matching questions are all used in the test.
You have one year and three chances to pass the PMP test starting from the day you qualify. All test attempts must be proctored, whether online or at a testing location.
Advantages of PMP Certification
The PMP certification offers a variety of advantages:
To begin with, PMPs make more money than people who need to be qualified. On average, project managers with PMP certification make 16% more money than those without it worldwide. They earn 32% more in the US.
Getting certified attests to your ability to complete tasks correctly. Employers seek project managers who can complete tasks on time, within budget, and with the least waste. Your PMP certification demonstrates your ability to achieve these requirements.
Last but not least, a 2021 PMI survey estimates that 25 million additional project managers will be required to meet the predicted demand of the worldwide economy by 2030.
A PMP certification can set you apart from the competition and open up more career and advancement chances due to the rising demand.
Additionally, you expand your networking chances by joining a community of more than 1 million PMP holders who are recognized internationally.
What is a PgMP Certification?
The Program Management Professional (PgMP) certification is intended for senior management professionals with advanced experience and expertise. If you have worked as a project manager for at least eight years, you should consider getting this qualification. With this accreditation, you can advance your abilities if you have experience overseeing many coordinated initiatives. Your organization gains advantages from managing numerous projects at once, which is only possible if the projects are finished individually. According to PMI, getting certified automatically increases your chances of getting a better job or a promotion.
You have four hours to complete the 170 questions on the certification exam. Whether you pursue the PMP or PgMP certification, it would be best to reflect on yourself first. Your current job path and long-term objectives must be carefully considered. Of course, you must also satisfy PMI's conditions for eligibility.
Characteristics of PgMP Certification
The characteristics of Program Management Professional (PgMP) certification will be discussed here:
The PgMP is a senior certification for individuals with extensive project management experience and expertise.
Candidates for the PgMP certification understand how to manage several linked projects simultaneously within a single program.
Professionals having more than eight years of project and program experience are eligible for this qualification.
Cost of PgMP
For PMI members, the PgMP test costs $800, while it costs $1000 for nonmembers. Like the PMP, joining the PMI can be advantageous even without the price cut, with the member-only benefits serving as a bonus. You are not required to pay until the panel has approved your submission because the PgMP application procedure includes a panel assessment of your work of PgMP's
Requirements of PgMP Certification
Similar to the PMP, you must provide thorough summaries of your last project and program management work as part of the PgMP application process. Candidates for the PgMP who have earned a four-year degree must have 48 months of project management experience or PMP certification plus 48 months of nonconcurrent program management experience within the previous 15 years.
A minimum of 48 months of project management experience, PMP certification, and 84 months of nonconcurrent program management experience must have been accrued within the previous 15 years for those without four-year degrees.
PgMP Exam
A panel examination of your program management experience and a multiple-choice test comprises the two parts of the PgMP evaluation procedure. Before taking the exam, you must complete the panel review process.
The program management summaries you produced in your initial application are evaluated by a group of volunteers who have obtained PgMP certification during the review process. This procedure ensures that your experience complies with certification requirements and was carried out with little oversight. Up to 60 days may pass throughout this process. You must complete a 170 multiple-choice exam after the panel review. Candidates for certification have four hours to finish the proctored exam in a testing facility.
The five domains that make up the test are the life cycle, strategic program management, benefits management, stakeholder management, and governance. The program life cycle, which includes initiating, planning, executing, controlling, and closing, is the subject of most queries.
Advantages of PgMP Certification
More than just getting a new title is involved in earning the PgMP certificate. More abilities, such as strategic thinking, leadership, team building, and resource management, are required in program managers than in project managers. Your PgMP certification demonstrates to companies that you are an expert in these abilities, making you a desirable prospect.
Conclusion: Which should you choose?
When deciding between the PgMP and the PMP, you must consider your current and future professional goals. Would you prefer to go on PMP certification first before pursuing PgMP certification? Or are you OK with just having a PMP certification?
Additionally, consider your prior experience and whether you have the time to dedicate to earning the certification. If you need more than 12 months of program experience for the PgMP, investing the time and energy required to achieve the certification makes sense. Similarly, choose the PMP if your experience is limited to project management. Make sure you study adequately for your examinations, whether you decide on the PMP or PgMP.
On the other hand, the PgMP shows that you possess abilities beyond those of a project manager. However, because the PgMP panel review procedure is rigorous and requires clear explanations of each program you handled, it is essential to confirm that your prior expertise satisfies the criteria.
We recommend Knowledgewoods, a global provider of training solutions that have trained quality professionals across various disciplines, to help make things easier for you. Additionally, Knowledgewoods will have everything you need to ace the PMP test the first time you take the Knowledgewoods PMP certification course. Utilize the PMP simulation examinations, the extensive database of more than 2000 PMP practice questions, and the on-demand study modules.
---